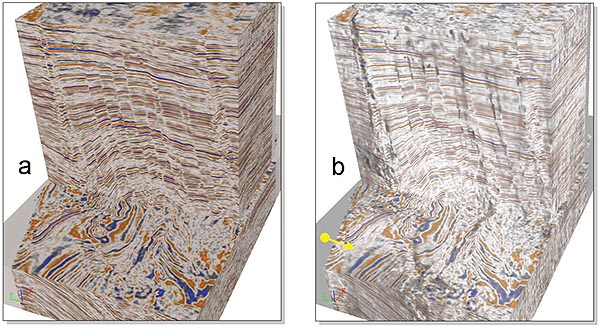 Figure 4. Seismic shaded relief is best viewed along time slices or horizons, but it can also be effective in vertical view.
(a) A highly faulted zone through the seismic data of Figure 1; (b) the seismic data blended with shaded relief. The yellow
arrow indicates the direction of illumination. Faults appear sculpted into the side of the volume and tend to be clearer.