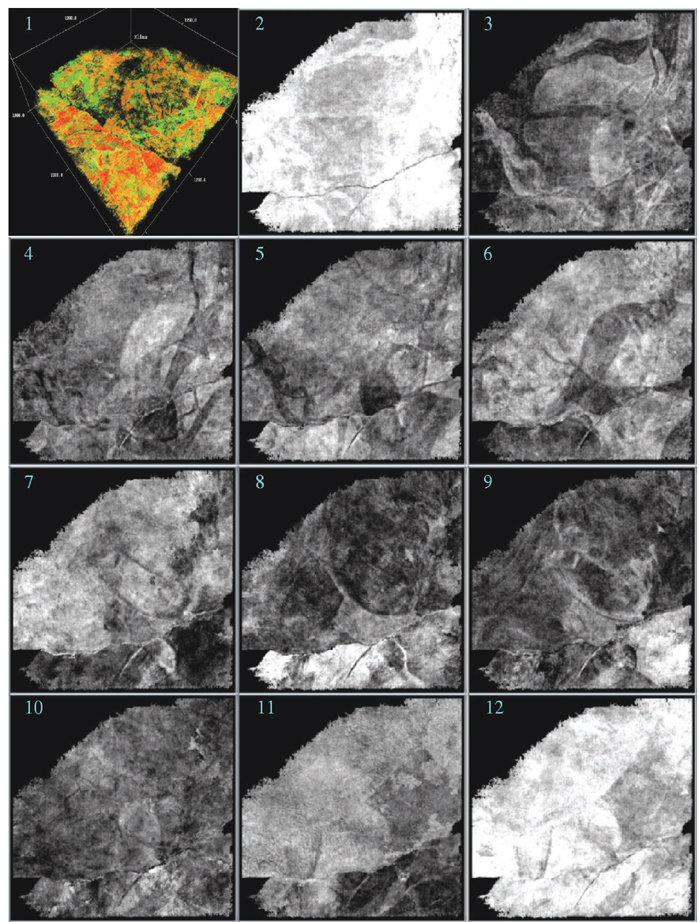 Figure 1. Proportional slices between two closely spaced horizons show rapid changes in depositional patterns not evident in either the volume sculpted view (1), top horizon (2) or base horizon (12). (Seismic data courtesy of Seitel.)
Click image to view enlargement.
Click to view sequence of slices between top and base.