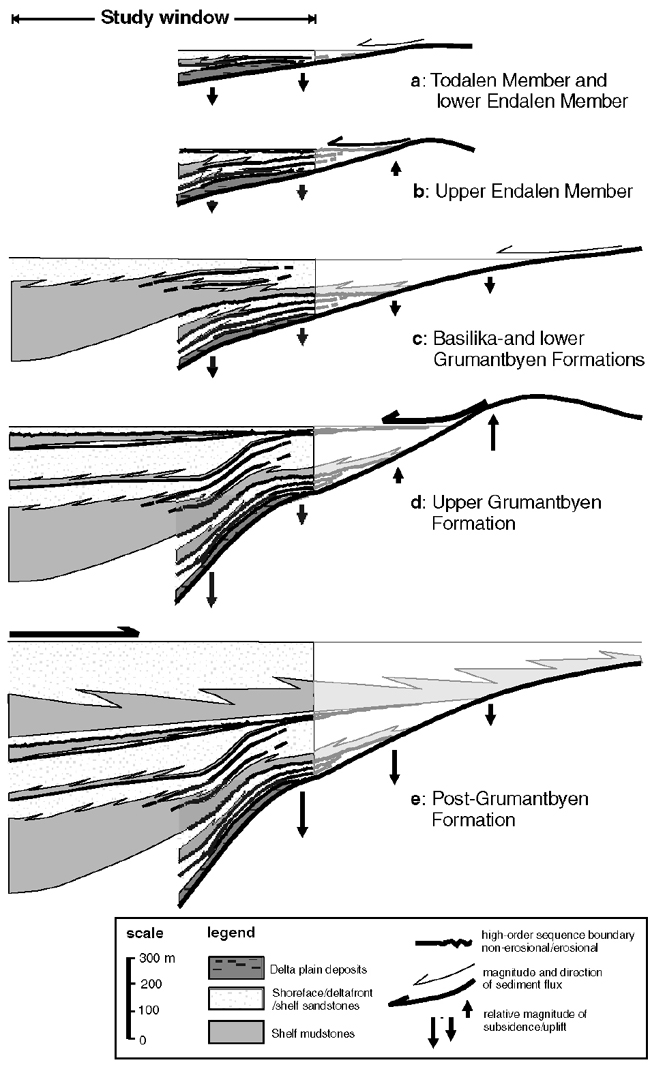 Click image for enlargement.
Figure 3. Development of depositional architecture and stacking patterns of small-scale sequences in the Firkanten, Basilika and Grumantbyen Formations.
a: Tabular, small-scale sequences onlap the basal unconformity on the distal basin margin in Todalen-lower Endalen Member time, after passage and relaxation of the initial peripheral bulge.
b: Deposition of basinward-stepping, wedge-shaped, small-scale sequences takes place during upper Endalen Member time in response to uplift and basinward migration of the peripheral bulge.
c-d: Basilika-Grumantbyen time: repetition of pattern A-B, with strongly basinward-stepping sand sheets in the upper part of Grumantbyen Formation.
e: Eocene: passage of the foredeep and following progradation of shelf clinoforms from the fold-thrust belt side of the basin.
Click to view sequence of depositional architecture (a-e, Figure 3).